Computer Diagnostics Remote Service
Fix My Computer Now!

Trojan, spyware, and virus removal
Blue screens, lock ups, and crashes
Installation of anti-virus or other programs
Long boot-ups and slow performance
Software, printer, email and wireless network setup
PC diagnostics & general troubleshooting

How It Works.

You need solutions, not downtime.You can't afford to be without your computer for days! Click the "Purchase Service" button below for instant, online remote computer diagnostics service or call our Waukesha remote computer repair experts to intiate an Instant Computer Remote Session.
Please have your credit card ready for completing a diagnostics request.
BUY
We are sorry, there are currently no technicians available to accept your service call.
The PURCHASE button above will not be functional
Technicians are available Monday through Friday 8am to 6pm to accept new requests.
Call or Complete Checkout for Online Remote Computer Diagnostics TODAY
Need Help?

Call: 262-574-9400
Call 262.574.9400, email sales@inet-pc.com or complete checkout to have an iNET PC Instant Computer Remote Service technician assist you today!
Milwaukee Remote Computer Technicians Resolve Your Issues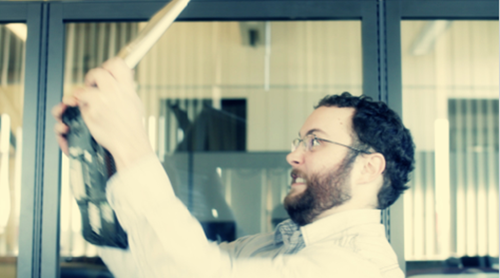 No need for shipping, gas, and international phone calls: iNET PC delivers our expert tech support right through your computer! Our professional Milwaukee remote computer repair technicians will always welcome your call in two rings or less.
Simply watch and listen as we walk you through the repair process, explaining each step along the way. Or step away and we'll call you upon resolution of your computer issue. Instant Computer Remote Service provides a convenient alternative to disconnecting your machine, driving to the service store, picking it up days later and then having to deal with the hassle of setting it up again.
***Some remote diagnostics require on-site repairs to ensure a permanent solution. The Instant Computer Remote Service fee will then be applied to your service repair!
Instant Computer Remote Service: Online PC Repair The iNET Way.
iNET PC Milwaukee computer technicians provide remote IT support to your home or business PC of any brand. From virus removal to software setup, iNET PC offers hassle-free instant remote PC repair from experienced local Wisconsin online computer repair specialists. Personable technicians working LIVE from our Milwaukee computer repair shop will help you solve problems like long boot-ups and slow performance, as well as blue screens, crashes and lock-ups. Our computer repair Milwaukee experts specialize in remote spyware, remote Trojan, and remote virus removal. Online remote support offers printer, email, or wireless network set-up and troubleshooting from the comfort and privacy of your home or business. iNET PC's remote PC repair saves you from frustrating paperwork or re-wiring.
Remote IT Support from the BEST Milwaukee Computer Repair Experts
At iNET we value each and every customer. No matter the difficulty of your need or your knowledge of computer, our computer technicians will treat you respectfully. Your needs will be resolved in the shortest time frame possible. iNET guarantees your complete satisfaction!
Call 262.574.9400, email sales@inet-pc.com or complete checkout to have an iNET PC Instant Computer Remote Service technician assist you today!