In-Store Computer Service, Sales and IT Support near Waukesha and Milwaukee
iNET PC Computer Store Provides Professional IT Support for Milwaukee Businesses
Hardware and software inevitably becomes outdated and internal computer components can fail. While your business may be able to limp along with your existing computers, the shortcomings become increasingly vexing and inevitably lead to lost data, security breaches and increasingly frequent system shutdowns.

Big companies have the luxury of on-site IT support services at their beck and call, small businesses don't--which is precisely why iNET PC offers IT support with every computer system we build. If you've ever spent an hour on the phone struggling to understand a tech support guy in India, you'll appreciate the locally based tech support team at iNET PC.
The iNET Difference: Personal Service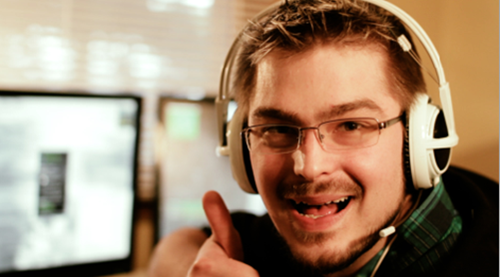 Courteous personal attention, expert technical support and best-value pricing are what set iNET PC apart from other computer stores. It's why iNET PC customers tend to be customers for life.
All it takes is a phone call to notice a difference. Every call is answered by the second ring. Our goal is to turn everyone who comes in the door or contacts us into lifelong customers and advocates.
Whether you need computer repair or upgrade, want to buy a new computer or have no idea where to start, iNET PC will patiently answer all your questions.
Visit our Waukesha computer store today and see what the iNET PC difference can do for you.
Expert Computer Repairs in Waukesha
Computer running slow? Having problems with a computer virus? Did your hard drive die? iNET PC computer repair technicians can fix any computer problem with any brand of computer. And if time is of the essence, we offer same-day service and repairs.
For many computer problems, you may not even have to bring your computer in. Our remote service capabilities enable us to diagnose and make repairs over the Internet. And for businesses, we also offer on-site technical support.
iNET PC Service Options
In-store—repairs and sales at our location in Waukesha, WI
On-site—where you need us, when you need us
Over the phone—your call answered in 2 rings or less
Online—our Instant Computer Remote Service securely puts an iNET PC computer technician at work on your computer problem right away
Visit or call iNET PC computer store to get your computer repair questions answered immediately.
Custom Computer Upgrades
Upgrading your existing computer is a cost-effective way to get better performance and more storage. Our technicians can install faster processors and more memory to breathe new life into your old computer. We use only quality parts—the same ones we use in our custom computer builds. And we stand behind all the work we do.
New Computers
iNET PC offers a computer buying experience unlike any big box store or online retailer. We start by getting an understanding of what your needs are, then work with you to find the best solution. If you have specific needs, a custom-built computer may be the answer.
With iNET PC, you can count on expert advice and the best computer tech support in the Milwaukee area. If there's ever a problem, you won't have to ship your computer to another state, call a service center in another country or even wait in line at a store.
Computer Parts and Accessories
Whether you need to replace a bad part on a computer or are looking to pick up a new keyboard or an external hard drive, our Waukesha computer store is your one-stop source for computer parts and accessories.
We carry a full range of home networking equipment, printer supplies, and other computer essentials, and we offer the best computer technical support in the Milwaukee area. If you run a business, look into our business IT services. We offer everything from technical support and server management to website development and web hosting.
Computer Parts and Accessories Available at iNET PC
Logitech sound systems, wireless mice and keyboards
HP, Epson and Brother printer cartridges
Linksys routers by Cisco
Cables and wiring
Computer monitors
Hard drives
Storage media
Software