In-Store Computer Service, Sales and IT Support near Waukesha and Milwaukee
iNET PC Computer Parts Store Provides Professional IT Support
iNET PC of Waukesha, WI, offers the best walk-in computer service and computer sales in the Milwaukee area! Our friendly customer service staff has the expert knowledge you need to successfully determine your precise computer needs. Visit our Waukesha computer store Monday–Friday from 8am to 6pm or Saturday 9am to 2pm (extended hours available upon request), to have all your computer questions answered. Whether you need help with troubleshooting, a recommendation on used computer parts and accessories, or advice about an upcoming computer purchase, let iNET PC's expert IT staff be your team.
Why waste time dealing with customer "service" departments located across the world? Get local, face-to-face customer service right here in Southeastern Wisconsin! Stop in and get the direct and personal attention from iNET PC's computer experts that keep customers coming back time and time again.
The iNET Difference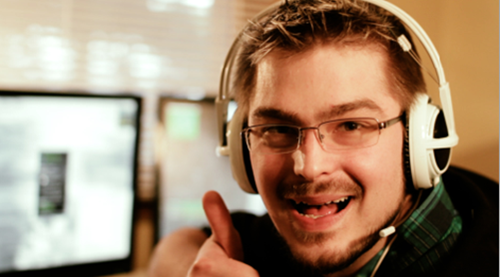 The iNET PC difference is maintaining first name relationships with all customers. We are fortunate to have customers stop in just to say "hi" out of gratitude for the courteous personal attention and unequaled computer expertise they received at iNET PC. Our goal is to turn everyone who comes in the door or contacts us into lifelong computer and Milwaukee IT support customers and advocates.
Whether you need computer repair, a computer upgrade, want to buy a new computer or have no idea where to start, iNET PC will patiently answer all your technology questions! We deliver superior customer service and support to every computer sales and service customer. Visit our Waukesha computer store today and see what the iNET PC difference can do for you!
iNET PC offers same-day rush computer service and repairs for when you need it done NOW.
Expert Computer Repairs in Waukesha
iNET PC computer support technicians can fix any computer problem on any computer brand! Offering technical computer repair services:
In-store—located in Waukesha, WI!
On-site—where you need us, when you need us!
Over the phone—we answer your call in 2 rings or less!
Online—our Instant Computer Remote Service securely puts an iNET PC computer technicians on the scene of your issue in seconds!
Visit or call iNET PC computer store to get your computer repair questions answered immediately.
Custom Computer Upgrades
iNET PC computer upgrades allow you to keep your current computer and achieve your necessary level of performance. iNET PC computer upgrade technicians will evaluate your current computer and your computing needs to determine exactly what kind of upgrade will make your computer do what you want it to!
iNET PC will even upgrade computers bought at lesser Milwaukee computer stores, replacing the second-tier components with the premium parts used in our custom built computers.
New and Used Computers
iNET PC offers a computer buying experience unlike any big box or online store. The iNET PC computer sales staff listens to your needs and works with you to find your computer solution—serving you both now and in the future! Our custom built and refurbished computers save you time and money. You will never have to ship your computer to another state, call a service center in another country or even wait in line at the store. iNET PC Waukesha computer store provides expert computer repairs for your solution to simplicity!
Milwaukee Computer Parts and Accessories
iNET PC computer store carries one of the largest stocks of new and used computer parts of any computer store in Milwaukee, Waukesha and Southeastern Wisconsin. Whether you need to replace a bad computer part or just want to upgrade your current computer, iNET PC has the quality components for the job.
iNET PC carries a full range of computer, home network and printer accessories for all your computing needs. At the iNET PC Waukesha computer store, our friendly computer sales staff will help you understand what computer parts and accessories will work best for your needs at the best price.
Logitech sound systems, wireless mice and keyboards
HP, Epson and Brother printer cartridges
Linksys routers by Cisco
Cables and wiring
Computer monitors
Hard drives
Storage media
Software
Learn more about our New and Used Computer Sales in Waukesha or contact iNET PC Waukesha Computer Support staff to discover our comprehensive computer services for homes and businesses in Southeastern Wisconsin.