Milwaukee Computer Repair at Waukesha Computer Store
iNET PC Waukesha computer store gets your computer repair questions answered immediately. Our expert local Milwaukee computer technicians can fix any computer problem on any computer brand in-store, on-site, over the phone or online!
In-Store Milwaukee Computer Repair in Waukesha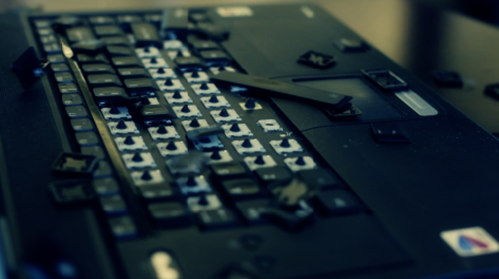 Our standard Milwaukee computer repair service in Waukesha is faster than any other computer repair shop in Southeastern Wisconsin— usually getting your computer back to you in 4 business days or less. For emergency computer repair services, iNET PC's Rush Service gets your computer analyzed and evaluated the same day you bring it in!
On-Site Milwaukee Computer Repair Provided Throughout Southeastern Wisconsin
On-Site Milwaukee Computer Repair services are provided throughout Southeastern Wisconsin. We know there's nothing more frustrating than a computer problem leaving you powerless to conduct your day-to-day business or personal affairs. iNET PC's on-site Waukesha computer repair technicians will visit your business today and get your business' computer or Milwaukee network server back up and running. iNET PC on-site computer repair and Milwaukee business computer support gets directly to the root of your computer issues quickly and efficiently, putting the power back in your hands.
Over the Phone Waukesha and Milwaukee IT Support
Help is just a phone call away! All iNET PC computer and Milwaukee custom built server purchases come with FREE lifetime over the phone Milwaukee computer support. iNET PC Milwaukee IT support connects you with local Milwaukee IT support experts. No waiting or call center automation to deal with. iNET PC phone support is perfect for a wide range of questions you need answered quickly. When you call iNET PC Waukesha Computer Store, you get computer expert Ted, not Ted's voicemail, holding service or any other technical support runaround!
Online (Remote) Computer Repairs from Waukesha Computer Store
Your free tech support call to iNET PC may uncover problematic issues with your system which may require remote access to achieve a successful solution. Online (remote) access to your computer is instant, secure and hassle-free! Perfect for troubleshooting and resolving computer issues like viruses, spyware and Milwaukee network configuration, remote access saves you time and money. Let iNET PC's professional Waukesha IT experts fix your computer problems. Get Instant Remote Computer Support Now! Don't get frustrated – iNET PC Waukesha computer repair service makes your computer problems melt away!
Visit or contact the iNET PC Milwaukee Computer Repair Experts today for computer repairs, Milwaukee computer support and other home and buiness computer solutions in Southeastern Wisconsin from the iNET PC Waukesha Computer Store.