The Milwaukee Area's Best PC Store Installs Office Pro, 365, and Home and Business
INET PC offers Microsoft Office, the world's premier program for writing and data processing, on nearly all computers we sell. INET handles the download of Office, trains you to use the latest version, and provides in-store and remote repair service for any issues that may arise. We offer the same support for any computer you bring to us for an Office install.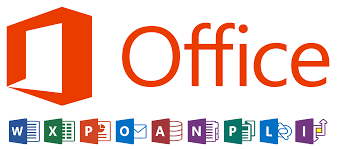 For a home computer use, iNET recommends Office for Home and Student, which includes the core Office programs like Word, PowerPoint, OneNote, and Excel. INET carries the full suite of Office options, however, and based on your needs we can also download:
Microsoft Office for Home and Business (Which also includes Outlook, an email service)
Microsoft Office Standard (Which includes Outlook and Publisher, a publication designer)
Microsoft Office Pro (Which includes Outlook, Publisher, and Access, a data management system)
Microsoft Office 365, a cloud-based data sharing and project management system for the Microsoft Suite.
INET's professional IT experts will recommend the product best suited to how you intend to use your computer. From there, it's only a short wait until you have the world's most powerful productivity tool at your fingertips.
Learn about some of the other software options iNET offers.
Contact iNET PC to learn more about Microsoft Office or to request a quote.