Get Computer Technical Support Over the Phone from iNET-PC in Waukesha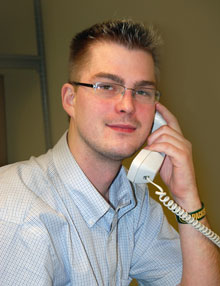 When you call iNET-PC, you aren't redirected to a tech support center somewhere in India. Instead of talking to a professional checklist reader, you get a conversation with a local, expert computer technician who can actually help with your computer problem. And you're connected within two rings of the phone.
iNET is eager to answer your questions, solve your computer problems, and get you back to working, gaming, or just browsing. Our PC technicians can guide you through many common computer errors, like reinstalling software, over the phone. No other PC shop in Waukesha comes close to our expertise in computer and network repair, malware removal, and software installation.
For tougher issues, we offer a remote access computer repair service and in-store or on-site services. However you choose to get help, you can count on iNET PC to get your computer working perfectly again.