Managed IT Service Provider in Waukesha, WI
Keeping a small business afloat is a constant balancing act, and the last thing you need tipping the scales against you is server downtime and computer crashes. This is why businesses throughout southeast Wisconsin rely on iNET-PC as their computer services and managed IT department. iNET-PC provides superior small business managed IT support with faster response times and lower costs than any other Milwaukee PC company. Contact us today to get your business back on track.
iNET PC's 4-Way Technical Support
We differentiate ourselves from other Milwaukee managed IT service companies in four ways:
1. Same day, on-site tech support & repairs
2. Over the phone technical support
4. Technical support & repairs at our Waukesha storefront
iNET-PC is a customer-first company. We offer Milwaukee gold standard customer support, which guarantees your phone call will be answered in two rings or less. iNET-PC's 3-year server warranty and 5-year hard drive warranty lets you feel confident your business and new server are supported for the long haul.
Monthly IT Maintenance
Regular maintenance is the best safeguard against unexpected network crashes and server downtime. iNET offers affordable monthly maintenance plans for business IT networks to test equipment and resolve glitches before they become disasters.
iNET will plan maintenance visits around your schedule to minimize disruption to your business. We offer maintenance for both custom network builds and for pre-existing systems. With our comprehensive network analysis tools, we can service any type of PC network, no matter the size or software in use.
Computer and Network Repair for Small Businesses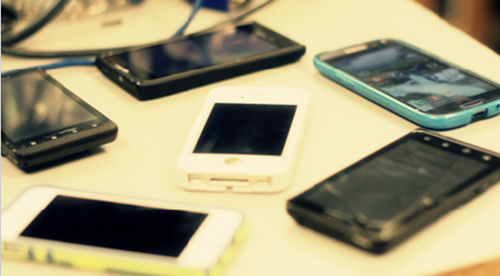 iNET offers multiple options for onsite repairs when disaster strikes. We understand that prompt, effective solutions are critical when technology failures cut into your productivity and profits. You don't have time to run through a gauntlet of non-expert customer service reps, much less dismantle your network and ship parts off to be serviced in a facility halfway across the country. iNET's network technicians will be on-site at your business the day you call, and they won't leave until your business computers and servers are operating as they were before the disruption.
iNET normally offers onsite hours as ten-hour blocks. Once you purchase a block, you can use any portion of it whenever you want. iNET's technicians will resolve your issue in a same-day onsite service call and credit any leftover time to your account. iNET's onsite service blocks never expire. We can also schedule onsites a la carte, or as part of a specialized payment plan. Call or contact us below to learn more.
In addition to our onsite network repair services, iNET provides lifetime FREE phone support for all of our custom computers, networks and servers. iNET will answer your IT questions during regular business hours (8:00am - 6:00pm weekdays, 9:00am - 2:00pm on Saturday).
If we can't resolve a technical issue over the phone, we may recommend remote services or in-house PC repair. Our remote access computer repair service can resolve many common issues without having to bring your computer in for service.