Best Budget PCs for Under $1000 in Milwaukee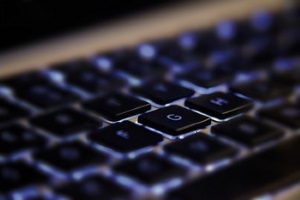 Why iNET Computers are Better
Sleeker and Faster: Mass-produced PCs weigh you down with needless bloatware. Freed up disk space means faster load time.
It's Your PC: You have the final say on what goes into your PC. If you know exactly what processor and case you want, we'll get those parts for you. If you don't want to deal with the details, iNET's techs will pick the best parts and software based on your needs.
Milwaukee's Best Computer Warranties: All our custom desktops get three-year parts and labor warranties. All laptops get one-year warranties, twice the length of industry competitors.
Immediate Responses: When you call iNET, you won't be redirected to an oversea call center or forced to wait an hour to talk to a human being. In two rings of the phone or less, you'll be speaking to a PC professional, someone who assembles and repairs custom computers like yours day-in and day-out.
Live, Local Tech Support: iNET offers unmatched IT support to the Milwaukee area. You'll never have to ship your computer off in a box to get it serviced out-of-state; our in-house technicians normally turn around repair jobs in under 4 business days.
Affordable, Custom-Built Computers
We all want a beefed-up PC with lightning-fast loading times, but not everyone has thousands of dollars to blow on a custom PC. For under $1000, you can have everything you need without burning through your wallet. The PCs iNET builds are faster and more powerful than anything offered at a similar price by other computer companies. iNET's PC professionals have a long list of satisfied customers who now use some of the best custom-built computers in Wisconsin.
Prebuilt PCs are overpriced. Our techs will choose computer parts based on what you'll be using your PC for. Depending on the processing being done, different parts need to be prioritized:
GPU (graphics card)
RAM (memory)
CPU (central processing unit)
SSD (solid state drive)
PSU (power supply)
Not every computer needs to be a behemoth with the processing power to do thirty things at once. iNET-PC builds efficient and reliable business and gaming PCs for under $1000. By using high-power parts where you need them and standard components where you don't, we can build a custom computer for your budget.
Budget PC Builds for Gaming
iNET builds affordably priced gaming PCs that can handle the latest games while providing HD quality. If you're saving up for a higher performance rig, a budget PC is still a great way to start. Our techs build our computers to be fully upgradable.
When it comes to gaming PCs, a large chunk of the budget – often almost half – will go towards the graphics card. The computer case, storage, memory, and power supply typically don't have much of an impact on gaming performance. Skimping out on these components is what allows you to save money.
If you decide to invest more into your PC down the road, the graphics card can easily be upgraded.
Contact the custom computer experts at iNET for a quality PC on a budget.