Southeast Wisconsin Computer Repair
Broken laptops and desktops can be annoying, infuriating or terrifying. A damaged PC can mean precious memories lost or business productivity reduced. iNET-PC's technicians understand, but we never feel anything excet calm expectation when we see a damaged PC. Computer repair and IT services are our bread and butter. No matter what issue you're having with your PC, you'll be well on the way to resolving it after you've given us a call.
Over-the-Phone Computer and IT Support in Milwaukee
Help is just a phone call away! iNET-PC offers a different kind of phone tech support than the big box stores. All iNET-PC custom computer and custom-built server purchases include FREE lifetime over-the-phone computer support. The iNET-PC technical support team is here to answer questions and find solutions to any computer problems you may run into.
With iNET, there's no wading through 10 different menu options, and no waiting on hold for 15 minutes. When you call us, a real person will be on the phone in two rings or less. iNET-PC phone support can help you sort out problems you're having with your computer, software or printer. Our friendly IT experts will walk you through a solution, and if the problem can't be resolved over the phone we'll recommend the best course of action.
Online Remote Access Computer Repairs from Waukesha Computer Store
Your tech support call to iNET may uncover issues with your system that require remote access to resolve. Our remote access software is quick, secure, and hassle-free. It's a perfect solution for troubleshooting and resolving computer issues like viruses, spyware, and network configuration errors. Remote access repair saves you time and money by getting issues resolved without having to disconnect your computer and bring it in for service. Save yourself some stress and let iNET-PC's Waukesha-based IT experts fix your computer problems without you even having to leave your home.
Frustrated? Get instant remote computer support now!
In-Store Computer Repair in Waukesha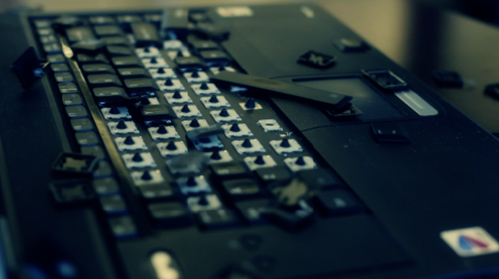 Our in-house computer repair service in Waukesha is faster than any other computer repair shop in southeast Wisconsin, usually getting your computer back to you in 4 business days or less.
iNET handles operating system crashes, ransomware attacks, virus-infected computers and cases of forgotten passwords. We also offer data transfer, hard drive recovery and destruction, and computer cleaning.
For emergency computer repair services, iNET-PC's Rush Service gets your computer diagnosed the same day you bring it in and put to the front of the line for service.
We offer three rush service options:
1) Service within 10 hours of dropping off your computer, $50 upcharge
2) Service within 4 hours of dropping off your computer, $100 upcharge
3) Immediate service, $200 upcharge
On-Site Computer Repair Service for Southeastern Wisconsin
Our repair technicians provide on-site computer repair services throughout southeast Wisconsin. We know there's nothing more frustrating than a computer problem leaving you powerless to conduct your day-to-day business or personal affairs. iNET-PC's Waukesha computer repair technicians will come to your home or business and get your computer or network server back up and running quickly.
ContactiNET-PC's Waukesha computer repair experts today for repairs and technical support for your home or business computer.
iNET-PC Serves the Greater Milwaukee Area and Beyond
Milwaukee County
Ozaukee County
Racine County
Waukesha County
Washington County
Bay View
Bayside
Buena Park
Bethesda
Mukwonago
Ackerville
Rockfield
Brown Deer
Belgium
Burlington
Big Bend
Muskego
Addison
Rugby Junction
Cudahy
Cedarburg
Caldwell
Brookfield
Nashotah
Allenton
Saint Anthony
Fox Point
Dacada
Caledonia
Buena Vista
New Berlin
Aurora
Saint Lawrence
Franklin
Decker
Cedar Park
Butler
North Lake
Barton
Saint Michaels
Glendale
Decker Corner
Dover
Camp Whitcomb
North Prairie
Boltonville
Slinger
Good Hope
Fredonia
Eagle Lake Manor
Cedar Lake
Oconomowoc
Cedar Creek
Thompson
Granville
Grafton
Eagle Lake Terrace
Cheeseville
Oconomowoc Lake
Colgate
Trenton
Greendale
Hamilton
Elmwood Park
Chenequa
Ottawa
Diefenbach Corners
Victory Center
Greenfield
Holy Cross
Franksville
Delafield
Pewaukee
Erin
Wayne
Hales Corners
Horns Corners
Honey Creek
Dousman
Saylesville
Farmington
West Bend
Lake
Knellsville
Honey Lake
Eagle
Stone Bank
Fillmore
Young America
Milwaukee
Lake Church
Husher
Eagleville
Summit
Germantown
New Coeln
Lakefield
Ives Grove
Elm Grove
Summit Center
Hartford
North Milwaukee
Little Kohler
Kansasville
Genesee
Summit Corners
Hubertus
Oak Creek
Mequon
Mount Pleasant
Genesee Depot
Sussex
Jackson
Oakwood
Newburg
North Bay
Goerke's Corners
Vernon
Kewaskum
River Hills
Port Washington
North Cape
Guthrie
Wales
Kirchhayn
Root Creek
Sauk Trail Beach
Norway
Hartland
Waukesha
Kohlsville
Shorewood
Saukville
Racine
Jericho
Mayfield
South Milwaukee
Thiensville
Raymond
Lac La Belle
Myra
St. Francis
Ulao
Rochester
Lake Five
Nabob
St. Martin's
Waubeka
Sturtevant
Lannon
Nenno
Town of Milwaukee
Tichigan
Lisbon
Newburg
Wauwatosa
Union Church
Mapleton
Orchard Grove
West Allis
Union Grove
Menomonee Falls
Pike Lake
West Milwaukee
Waterford
Merton
Pleasant Hill
Whitefish Bay
Wind Point
Monches
Polk
Yorkville
Monterey
Richfield