Custom PCs for Gaming in Greater Milwaukee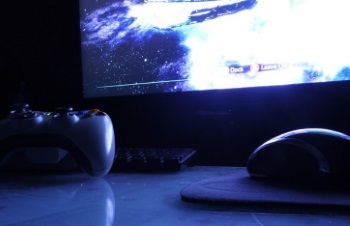 iNET has the know-how to make to the most powerful gaming machine you've ever seen, at a reasonable price. Get ready to experience the full potential of all your favorite games in higher fps, with better graphics, and smoother gameplay than ever before when we build you a custom PC. The computers we build for our customers have the best graphics cards/video cards, processors, motherboards—every part is picked individually to make your PC as fast and efficient as possible.
Aftermarket Parts for Custom Gaming PCs:
High-end graphics card (GPU) - GTX 1060, GTX 1070, GTX 1080 (popular choices)
Latest CPU - i7 8700k (popular choice)
Solid state drive - Samsung (popular choice)
High air-flow tower - per specific user application
DDR3 & DDR4 RAM
4k monitors
You have the final word in what parts your PC gets; if you want liquid cooling, you get liquid cooling. Want a specific case to house your new gaming behemoth? You got it. Want to be the best at Overwatch, PUBG, & Fortnite? Tell us what games you play and our tech experts will whip up the perfect combination of parts to bring you the best gaming rig on the market.
Contact iNET's custom gaming PC builders to get the best price on the best custom gaming PC to become the best at all your favorite games.